After losing his job as a journalist, Matthew Prior took a gamble on creating a website that mixed financial news and free verse. Needless to say, things didn't work out. Now he and his family are living under crushing debt and are about to lose their home, and their finances are in total meltdown. To make matters worse, Matt suspects his wife is having an online affair with an old lover from high school and his senile father has just moved in with the family. Then Matt makes a late-night trip to the 7-Eleven for milk and gets caught up in a very unfamiliar situation with some local thugs after agreeing to take a hit of their superior weed. As Matt winds his way through the trouble
with his finances, marriage and family, he comes to find himself disastrously enmeshed with his new friends and must find a way to disentangle himself from all his weighty encumbrances, both new and old.
I found this to be an uproariously funny book, and also one that was very economically portentous. From the moment that self-depreciating and clever Matt was introduced amid his myriad of difficulties, the humor seemed to pour off the pages in a casual and original way. I don't want to give away too much of the plot and ruin the book, but I really felt that Walter managed to create some outstandingly hysterical satire that focused on middle class American society. Although this book really brought the funny, there were some piercing and frightening fiscal portraits of today's tail-spinning economy, and it was eye-opening to see a protagonist like Matt having to navigate his way through the financial wasteland that was his life.
There were two stories going on in this book: the tale of Matt's misadventures with his buddies and the interlocking story of personal financial ruin. Both played off of each other and took focus at various times in the book, and both focused on different and specific emotions. In a lighthearted way, the author manages to fuse both the reality of today's economic crisis and the story of how that crisis reflects itself in a typical American family. I thought it was really cool that some of the story was told in poetry asides, most of which were both elegantly written and fabulously funny. Walter even managed to stay grounded in popular culture and language in the sections that focused on Matt's new friends.
Aside from being culturally significant and exceedingly funny, the book had some very touching and emotional scenes that made me snap back as a reader and take notice. There were, for example, many glimpses of conversation between Matt and his ailing father, some of which were startlingly sad and poignant, and Matt's nearly non-stop internal monologue on the slow destruction of his marriage and family. I thought that as a character, Matt was very straightforward and perceptive, and that his voice throughout the book was not only credible, but endearing. At times it was as if he was stuck in the middle of a comedy of errors, one situation building upon another as all threatened to collapse in a heap at his feet, but the fact that he never really lost his composure was something that I marveled at and admired.
The book mainly focused on the protagonist as he fought his way through the quagmire of his life, and as such there wasn't a lot of development of secondary characters. I felt that this was just right for this book because it enabled me to realize that the focus of the narrative, in fact the very point of the narrative, was to be a reflection of Matt's thoughts as he raced to find some magical cure all for his life's ailments. As such, Matt remained the only fully developed three-dimensional character throughout the book.
I also liked the fact that the book was very realistic, and that there was no license taken for dramatic effect or a more seemly narration. Matt was forced to take a real inventory of his life and face his problems in the way you or I would have to, and not everything was neatly tied up in an effortless way. Much of this book was ferociously funny, and I totally appreciated that, but what I appreciated more were the real bits of life that poked through the laughter and comedy, the real reactions and fears of the main character, who did his best trying to hold it all together.
This book was one of the most engaging reads I have had in a long time, and I think that this book is one that I am going to hold on to and pass on to others who are looking for a witty and satirical slice of life. I had a lot of fun laughing at Matt's antics and situations, but in the end, I sympathized with him a lot more than I ever thought I would. I haven't read any other books by this author but I am planning on taking a much closer look at his work. His writing is powerful and at the same time capricious, and tells the story of the everyday man who is not so different from ourselves. A great read. Highly recommended.
I read and reviewed this book as part of a TLC Book Tour. Please stop by these other sites and continue following the rest of the tour!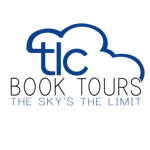 ---
This book was provided as a complimentary review copy.