Looking After Pigeon
tells the tale of a woman named Pigeon, reminiscing about the summer when she was just five and her life was dramatically changed forever. Through the eyes of the young girl we witness the small idiosyncrasies of her family after her father mysteriously abandons them one spring morning. Amid the confusion of Pigeon and her siblings, her mother decides to move the family to the Jersey Shore to live with their uncle Edward. Although Uncle Edward is very affable with the children, he is frequently away from the house, as is their mother who has had to take a job to support them. Because of this the three children are mainly left to their own devices over the summer. Dove, the oldest, decides to take a job at the local diner and quickly gets enmeshed in relationships and flirtations with older men, while the middle child Robin makes the acquaintance of a fortune teller with whom he spends much of his time. This leaves Pigeon alone most of the time to fend for herself in the small beach-side house. As each family member struggles to come to terms with the circumstances of their new lives, they slowly drift further and further from each other and their old lives. A touching and revealing coming of age story,
Looking After Pigeon
captures the imagination and determination of a little girl to understand the adult world around her.
This book had a lot of different elements working in it, and I felt that some were more successful than others. One of the first things I noticed was that the writing was very fluid and lyrical and that the narrative seemed to flow very smoothly. The writing style felt perfect for the story, because the language was unhurried and polished in a way that seemed to reflect the circumstances. There were no jarring or startling aspects in the way the story was told; instead there was a beautiful feel of economy and deliberateness in the author's choice of word and style.
On the other hand, it did take a bit of effort to believe that the story was told from a five-year-old's point of view, because much of the introspection and dialogue given from that point of view seemed like it came from a much older mentality. In some ways this kept me from really being able to relate to the book because it took me out of the story and kept me wondering how a five-year-old would have been able to think in such a sophisticated manner. For example, during much of the story Pigeon is left alone to take care of herself. Now, I know quite a few five-year-olds and I can't imagine that even one of them would be capable of remaining home alone for even an hour, much less a whole summer. I also used my experience with this age group to try to figure out if Pigeon's thoughts and reactions were in line with other typical five-year-olds, and I have to say that they were not. Much of her reasoning and thought processes were that of a much older child, or even an adult. While the story was told as the recollections of an adult, I did not feel that those recollections could have been accurate because I felt that the actual immaturity and innocence of a five-year-old were not really accurately captured.
I also had some issues with the way that the family interacted. Their mother seemed very unmindful of her children and was somewhat cold towards them emotionally, while the children were extremely disrespectful and snide to her. Though this family was not very close or conscientious of each other, I felt that the way they acted towards one another was a great catalyst for the events that took place in the closing sections of the book. Though it did bother me somewhat, it really worked very well for the story. I also thought that Pigeon's longing and fretting about her father felt very authentic, and I imagine that any child dealing with abandonment by a parent would feel much the same as she did.
One of the things I found really interesting about this book was seeing how each child manifested the loss of their father in a different yet entirely convincing way. Their loss of an integral part of their family had varying consequences for all three of them, and I felt that each was acting out their unmet needs and desires in a way that highlighted character aspects of each of the children individually. Keeping this in mind, I began to see their struggles as a painful processes of grief and change that was shaping them into people that were hopelessley trying to gain a foothold in their lives. I found this aspect of the book to be particualrly moving and resonant for me, and I felt the author was really able to capture those feelings very well.
Though I had some issues with parts of this book, overall I felt that the structure of the story and the writing was done very well. I felt that the author was able to capture the prevailing moods of loss, longing and regret very powerfully in her narrative. I think that the overarching story was one that was very moving and emotional, and that if you are the type of reader who can overlook the minor quibbles of the narrative voice, you might really enjoy this book. It certainly gave me a lot to think about.
---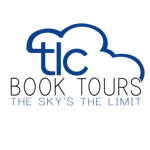 I read and reviewed this book as part of a
TLC Book Tour
. Please continue to follow the tour by visiting these sites:
---
This book was provided as a complimentary review copy.