In this practical and frank new book, Dr. Jennifer Ashton, a prominent OB/GYN, offers adolescent and teenage girls a bevy of information surrounding all areas of their physical, emotional and sexual development. Written with openness and a very candid and no-nonsense style, Dr. Ashton tackles many of the burning questions that your teenage daughter would never dare to ask you herself. Not only does she discuss the basics of sexual health and development, she also brings up the realities and hazards of body piercing, the fundamental facts on eating disorders and a section on managing moods and mood disorders. Sharing her advice and real life examples, Dr. Ashton respectfully offers her guidance and discernment with a perceptive and sensitive style that will win over even the most reluctant teenage reader.
Getting my teenage daughter to talk about the intimate details of her life can be a frustrating experience for me. She is by nature a shy and quiet person, and although I try to come across as non-judgmental and considerate as I can, I am often left frustrated by my perceived lack of success. I am not sure if this a common experience with others who have girls of this age, and I often wonder if I am alone in my struggle. I always wanted to make sure that when my daughter reached this age, I would be able to provide better support and understanding than my own mother did. Her answer to everything that had to do with sex and development was silence. I learned most of my facts through friends and at school during those crazily uncomfortable human growth and development classes. Needless to say, I was often very misinformed about most things. I wish I had had a book like this back then, but I am also really glad that I have the opportunity to share this one with my daughter now.
This is not really the type of book you read cover to cover. It is more the type of book to be used as a resource and go-to when you have a nagging question that just can't wait for a doctor's visit or a talk with mom. It covers a wealth of subjects and does so in a very detailed yet clear style. Often chapters end with colored boxes containing the more pertinent facts of the material just read. It also contains several sections where some of the myths of puberty and sexuality are debunked and tips on when to call a doctor. I was really surprised to find out how comprehensive this book actually was. There were some things in there that I had never even dreamed would be included, like how to respond to and what can cause a genital injury and some of the scary things that can happen if a piercing does not go as expected. I really liked the way the book was structured and the way that every topic got a full rundown, and thought that the style of the book would appeal to the younger crowd.
I also liked the way that Dr. Ashton relates to her readers throughout the book. She is very respectful and relevant without resorting to the coyness and cuteness that many books like this one seem to suffer from. The effect of this is that she comes off as very disarming and knowledgeable while not being boring and repetitive. She doesn't try to talk like an overgrown teenager but she manages to speak the language of teenagers very well. Dr. Ashton's candor was one of the best things about the book. The book isn't on a mission to be cool and hip, but it ultimately manages to do so without really trying.
I think this book is definitely a must have for those of you who have a teenage girl in your life. Even if your teenager is very communicative about things of this nature, there are enough questions and answers between these pages to keep them busily flipping through the book and discovering more and more about their ever-changing bodies. I think this book is a wonderful resource. In today's society, ignorance about one's sexual and developmental health are things that could have long lasting and devastating effects. I applaud Dr. Ashton's willingness to write this book that will help young girls discover the secrets of their bodies, and I highly recommend it.
---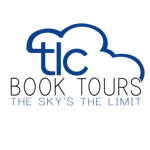 I read this book as part of a
TLC Book Tour
. Please visit these other sites for the continuation of this tour:
---
This book was provided as a complimentary review copy.