As radical political activist and lawyer Joel Litvinoff lies in a coma after a major stroke, his unusual family threatens to begin it's own breakdown. Joel's wife Audrey, always razor-tongued and opinionated, must not only deal with Joel's absence from her life but also come to terms with the nasty secret that her husband has been hiding from her for years. Meanwhile, Joel and Audrey's adopted son Lenny, a wastrel and drug addict, is working his usual game of manipulation and subterfuge on the rest of the family, seemingly unconcerned that his father lies incapacitated and dying. Daughter Rosa, once a socialist and activist like her parents, has decided to begin studies as an Orthodox Jew, much to the chagrin and disappointment of her antitheist mother who takes her conversion as a personal affront. Rounding out the bunch is daughter Karla, an obese and unhappy woman who is struggling not only to find fulfillment, but also to become pregnant at the behest of her uncaring and oblivious husband. As days turn to weeks with no news or improvement from Joel, situations begin to heat to a rapid boil, and each member of the family comes to their own moral precipice and must decide whether to let go and jump off, or to hang on to the things that are pulling them apart. Both comically astute and morally penetrating,
The Believers
is Heller at her skillful and avant-garde best.
A few years back, I had the unexpected pleasure of picking up my first book written by Zoë Heller. The book was
What Was She Thinking?: Notes on a Scandal
, and even with my relative inexperience at writing reviews at that time, I knew this author was someone to take seriously. When the opportunity came for me to read and review this book as part of a
TLC Book Tour
, I jumped at the chance. The book certainly didn't disappoint, and not only did I find it really hard to tear myself away from the pages of the story, I read the book in two sittings.
First of all, I felt that in her creation of the Litvinoffs, Heller does an amazing job of capturing the idiosyncrasies of a modern family in turmoil. Each character was like the point on a star, twinkling away in disorder and confusion. Although most of the characters had a somewhat repulsive outlook on life, they were the kind of characters you love to hate and whose antics you ingest feverishly in order to see just how bizarre and recalcitrant they will become. Each character was remarkably detailed and original, and for a work of fiction, these people were crazily realistic creatures. I think Audrey fascinated me the most. She was so scathing and fierce about everyone and everything that she came in contact with. I cringed in embarrassment and discomfort whenever she opened her mouth, but Heller had a way of making her so intriguing and interesting that you couldn't help but be completely absorbed by the woman. Audrey was a true original and although I was mostly scandalized by her behavior, I was unendingly entertained by her. Although I chose to focus mainly on the qualities of Audrey, I was truly impressed by all of the characters in this book. I didn't really like most of them but I felt that there was enough character dissection and detail in their creation to be able to understand what made them tick and why they acted as they did. I also liked the fact that Heller doesn't spend a lot of time worrying over the acceptability of her characters' beliefs and morals. There are no apologies here; these characters are who they are with no holes barred and no reservations.
I thought there was a huge amount of social commentary and irony here. One of the greatest ironies in the story was the fact that although the characters (mainly Audrey) constantly spouted socialist rhetoric and worked from that mindset, in their personal worlds people were far from equal and the common man in society was somewhat peevishly denigrated. It seemed as though they aspired to much loftier ideals than they could ever attain. This came up repeatedly throughout the story in their complaints about female doctors, their opinions on the hopeless futures of children of minorities and their unhappiness with their subjugated Latin housekeepers. They would walk through the story believing that they were on the side of the working man, the minority and society, but in reality their idealism was stripped away by their everyday experiences and actions. This book was simply a satirical masterpiece and I marveled at the way Heller created such meaningful social commentary in a tale full of miscreants.
I also thought that the research Heller did for this book was interesting. In the subplot involving Rosa, the reader is given a deep and extensive look into the tenants and rituals of Orthodox Judaism. I am very green to this subject but I felt that Heller did a wonderful job of explaining and highlighting these concepts for me. The book also also had some hysterically funny moments. The humor in this book was much like the characters: scathing and searing. I found myself snorting with amusement at these people and their absurdities and idealism. I think Heller has an incredible gift in the executions of her characters, and although I have never really found any of her characters to be likable, I do find them all engrossingly cruel and wickedly amusing.
If you are the type of reader who doesn't necessarily have to like the characters in a book in order to be fascinated with them, then this is definitely a book you need to read. Those who enjoy works of great satire and irony will find much to amuse themselves here as well. After completing this book, I must conclude that Heller is a writer at the top of her form. I am a huge fan of her work and can't wait to see what she offers her readers next. A highly original and entertaining read, highly recommended.
---
Harper Collins has generously offered one paperback copy of this wonderful book to my readers. If you would like a chance to win, please leave a comment at the end of this post with a valid e-mail address where I can contact you if you win.
You must leave a valid e-mail address to be entered in this giveaway
. A winner will be drawn at random on February 10th. Good luck to all entrants!
---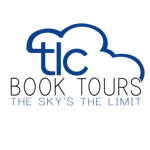 A hearty thanks to
TLC Book Tours
for providing this book for me to read and review. I encourage you to visit these other sites to continue following the tour:
| | |
| --- | --- |
| Wednesday, January 27, 2010 | Steph and Tony Investigate! |
| Thursday, January 28, 2010 | Life in the Thumb |
| Tuesday, February 2, 2010 | Write for a Reader |
| Wednesday, February 10, 2010 | A Reader's Respite |
| Thursday, February 11, 2010 | The Brain Lair |
| Monday, February 15, 2010 | Book Club Classics! |
| Tuesday, February 16, 2010 | lit*chick |
| Wednesday, February 17, 2010 | Sasha and the Silverfish |
| Thursday, February 18, 2010 | Nonsuch Book |
---
About the author:
Zoë Heller is the author of
Everything You Know
and
What Was She Thinking?: Notes on a Scandal
, which was short-listed for the Man Booker Prize and made into an acclaimed film starring Cate Blanchett and Judi Dench. Heller lives in New York.