Romulus and Fabiola are twins who were born into Roman slavery. They are unexpectedly sold one day by their malicious owner when they are just fifteen: Romulus to a school for practicing gladiators and Fabiola to a high-priced brothel, where she will meet a rich and powerful man who holds the keys to her future. Tarquinius is an Etruscan seer and warrior. Fleeing from his life as a slave and farmhand, he arrives in Rome seeking retribution for the death of his mentor, Olenus, who has taught Tarquinius everything he knows. Soon Tarquinius will find that all his gifts are put to the test in his desire to seek revenge and eventually return to his homeland. Brennus is a powerful Gaulish warrior who has just been sold as a slave to the gladiator school after having watched his village and clan be destroyed by the invading Roman army. He will become one of the most formidable gladiators in Rome and will lead a very different life then the one he had been expecting. In this spellbinding story of war, violence and politics, these four people will meet and join forces to fight both for and against Rome, and to change the course of their shared destinies.
Historical fiction is one of my favorite genres. I find that I learn so much through reading it, and to me, it is a lot more accessible and interesting than straight history. I have read about a lot of differing areas and peoples but it is only now that I am starting to really delve into reading about ancient Rome. This book is only my second foray into the time period and place, and while I did have some minor quibbles with the book, overall I think the story was executed very well.
This book deals with its characters rather superficially, and instead of really being a character driven book, it is more plot driven. In the first few chapters, the players and their plights are introduced but I got the feeling that this was only setting the stage for the scenes to come. While I do enjoy both character and plot driven novels, I would have been really pleased to see a little more of an in-depth analysis of the four main characters. As it was, the book alternated chapters from each of the four vantage points and gave a startling picture of what it meant to live as a member of the lowest rungs of Roman society.
Towards the middle third of the book, the plot shifts and most of the action revolves around extensive battle scenes. This continues throughout most of the rest of the story. The author manages to be both informative and intricate in these scenes, while also making them relevant to the main narrative. Though I thought the battle scenes were done with a skillful hand, I am not sure that they would work for all readers. I think that those readers who enjoy a deep and detailed rendering of history would find these sections very fulfilling, but those who aren't particularly interested in the minutiae of war might find these sections a little long winded and drawn out.
One of the things I liked best about this book was the way the characters' stories complimented and augmented each other. Throughout the story, there were some great moments of cohesiveness between the characters and their plights that made each section bridge together wonderfully. When the three male leads got together, becoming confidantes and doing battle together, there became a great symbiosis between them that I felt had been building up for a long time. It was really good to see it finally borne out. I also thought that the writing was very clean and unencumbered and that the author was able to impart his story with a great forthrightness and skill. The natural feel of the writing really won me over and impressed me.
Another thing that bears mentioning in this review is that at times this book could be very bloody and brutal. Though this might tend to turn some people away from reading it, I think that it gave the book an accurate and authentic feel, and was eye opening at the same time. To portray Rome during this time period without the brutality and blood lust would, I feel, have been false and would have been sugar-coating history. Having read a little bit about this time period and its particulars, this was not totally new to me, but for those who haven't been exposed to this culture and time, there might be some shock and apprehension. I don't think that the author glorified the use of violence or its consequences; rather, I think he was struggling to make the book as authentic and as relevant as he could.
This is the first book in a series of three, and I am planning on continuing on with it. The crispness of the writing and the very developed quality of the plot were refreshing to me, and I am interested in finding out what lies in store for the four very different people who inhabit this book. While I don't think this book is for everyone, those with a hunger for knowledge about the Roman empire, particularly about those at the bottom of society in that time, will greatly enjoy it. There is a lot to keep a reader entertained inside these pages, and those readers who might enjoy an abundant and comprehensive account of Roman war and its participants would do very well to pick up this book. An interesting glimpse into Ancient Roman society.
---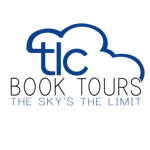 I read and reviewed this book as part of a
TLC Book Tour
. I encourage you to stop by these other sites to continue following the tour:
---
This book was provided as a complimentary review copy.