Cassandra Fallows, the gifted daughter of a classics professor and his equally intelligent wife, has used the lives of her and her family for fodder in her first two books and seeks to recapture the public's adoration by getting to the bottom of the tragic circumstances of her childhood friend Callie's life. As a child, Callie was on the outskirts of Cassandra's group, always very quiet and shy. But in more recent times, Callie's son has mysteriously gone missing. Callie, refusing to incriminate herself, remains silent on the question of her son's whereabouts and eventually has to serve seven years in prison for her silence. When Cassandra catches wind of the woman's story, she begins to pursue Callie and those who knew her, hoping to uncover the secret that Callie has kept hidden for years. As Cassandra begins to investigate the strange story, she reaches out to the friends she remembers from childhood, only to discover that they are unhappy and sometimes even hostile about their shared past. Each woman contacted has a different grudge against Cassandra and none are willing to furnish the information that she is seeking. Under the guise of camaraderie, Cassandra tries to put the women at ease but discovers that her memories from the past aren't what she remembers them to be, and also discovers the secret that binds all of the women together. Written with literary flourish,
Life Sentences
tells the story of a group of women whom time has torn asunder.
When I was contacted to review this book by
TLC Book Tours
, I wasn't exactly sure what I was getting into. On the surface, the story seemed to be a literary one but I couldn't help but glean that it may actually be more of a suspense story, which is not exactly my favorite genre. But after getting sufficiently involved in the narrative, I was pleased to discover that the book actually grabbed elements from many different genres.
From the outset, I felt that I really understood Cassandra. Maybe it's because I am a bookish person by nature, but I felt that as a character, Cassandra was interesting to me for many reasons. One of the reasons, of course, was that she was an author. It was interesting to see how she mined her life and the lives of her acquaintances for fodder for her books and it seemed she was always looking for the literary bottom line in all of her encounters. Another reason her character was so compelling was that she was refreshingly honest about her life and her opinions of others. She didn't try to candy-coat all the unpleasant aspects of her personality or those around her. But for all this, I didn't really like her. She was very wily when it came to the other characters in the book and her motives were always suspect to me. Watching her maneuver through her friends' lives and secrets made me a little uncomfortable, and at best she came off as a bit of an opportunist. She was at times very manipulative, poking and prodding those around her for her own gain. I guess that was why I was a little conflicted when she got her comeuppance. I felt in some ways she deserved to be knocked down, yet in others I felt more than a little sorry for her. She was both a very pleasing and utterly contemptible person to me at times.
Callie's portion of the narrative was, I think, a real highlight for me. I marveled at her ability to remain stanch throuought the book and I really liked her sense of fierce independence. When she finally reveals what happened to her son in the last half of the book, it was hard not to judge her a little bit, but it was also hard not to sympathize with her as well. I liked the frankness of her life, her ability to move on past tragedy and keep herself upright for many long years, just as I admired her for finally getting her story out. Though Cassandra originally wanted to glean Callie's story for her own purposes, I think she ended up having a very positive effect on Callie, and it was through her intervention that the woman was able to reclaim part of her life. There was a great sense of vindication for me when Callie finally revealed her secret.
I also thought that the dynamics of Cassandra's friendship with the other women were well written and provided a lot of tension throughout the story. The other women never really thought of Cassandra as one of them but Cassandra never saw this. She saw only through the rose colored glasses of her past and assumed that their friendship would afford her some liberties among them. She never really saw that the the women only tolerated her and that she was far more out of their circle than in. I guess it would have been fair to say that Callie was more inclusive to the group than Cassandra had been. Each of the three other women begrudged Cassandra for her success, believing her to have rewritten their shared history for her glory. It wasn't really a surprise to me that they closed ranks upon her but it certainly came as a surprise to Cassandra. I got the picture that Cassandra saw only what she wanted to see, not what was actually in front of her.
Towards the end of the book the story took a turn for the suspenseful, which although not my favorite genre, was, I felt, well deserved. As the women begin to slowly leak the unfortunate story of Callie's tragedy to Cassandra, the plot began to move and weave in ways I never saw coming. The secrets that had been hidden begin to come to light, and all the people that Cassandra had carefully canvassed become unmoored and careless with their stories. It was interesting to see who held information and to what lengths they would go to keep it buried. Finally the players begin to turn upon each other, leaving old notions and ideas shattered in their wake. The stunning conclusion to the story left me feeling very satisfied and I marveled at the author's ability to keep so many intertwined events clear and relevant.
Overall, I found this book a really pleasant diversion that was able to make me feel an abundance of conflicting emotions and anticipation. The very literary quality of the writing combined with the elements of suspense and interpersonal relationships within the story made for a great reading experience. I think that readers who like a good dose of realism in their fiction would probably enjoy this book, as well as those who normally gravitate towards mildly suspenseful reads. I think that Lippman did a fantastic job cobbling all of these various elements together in her story and I would definitely recommend this book. It was a highly entertaining read.
---
About Laura Lippman


Laura Lippman grew up in Baltimore and returned to her hometown in 1989 to work as a journalist. After writing seven books while still a full-time reporter, she left the Baltimore Sun to focus on fiction. The author of two New York Times bestsellers, What the Dead Know and Another Thing to Fall, she has won numerous awards for her work, including the Edgar, Quill, Anthony, Nero Wolfe, Agatha, Gumshoe, Barry, and Macavity.


Learn more about Laura Lippman and her books on her website.
---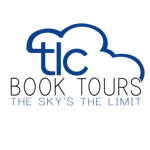 A warm thanks to
TLC Book Tours
for providing this book for me to read and review. Please continue to follow the tour by visiting these other blogs:
| | |
| --- | --- |
| Wednesday, March 3rd: | Caribousmom |
| Monday, March 8th: | Thoughts From an Evil Overlord |
| Tuesday, March 9th: | Wordlily |
| Wednesday, March 10th: | Shhh I'm Reading |
| Monday, March 15th: | Booksie's Blog |
| Wednesday, March 17th: | The Book Zombie |
| Tuesday, March 23rd: | I'm Booking It |
| Thursday, March 25th: | pages turned |
| Monday, March 29th: | Luxury Reading |
| Wednesday, March 31st: | Cozy Little House |
---
This book was provided as a complimentary review copy.