In this revealing family saga, the four very different siblings of the Haas family must come to terms with their approaching adulthood and with each other. Amy, the youngest, is constantly searching for normalcy in her life after a childhood that was anything but normal. George, the sensitive one, is looking for the love and acceptance he never got as a child. Kate, the oldest, is on a quest to drive the past out of her mind with hard-won success and business acumen. And Finn, the most damaged of the four, is slowly drinking himself to death in an effort to escape the past. Growing up as children in the house of absent and cold show business parents, the four siblings had no one to rely on but each other. But time has scattered each of them in different directions and given them different lives. Now the fast approaching death of their father will bring them all together again, towards the reconciliation and unity that has evaded them for most of their adult lives. Hopeful, yet at times painful,
The Summer We Fell Apart
is moving look at an emotionally complex brood of people who never give up struggling for harmony amongst themselves.
Sometimes it's really hard to put my feelings about a book into words. This could happen for many reasons, but in this case I think the reason for it is because my feelings on this book never really reached the surface; they stayed at gut level and worked deeper and deeper from there. That's not a complaint about the book in any way, it's just that for me, the feelings in this book were at times very uncomfortable on a deep level. I would liken it to the feeling you have when you get a splinter in your finger. You know it's there, it's painful for sure, but it's not a gory wound that is up at the surface of the skin, it is buried and tender to the touch. That's much how I felt about this book. There weren't too many major dramas and messy confrontations sprinkled throughout the pages, but what remained was tender and raw in a way that wrenched my stomach.
The book was a powerful read and one that made me really empathize with the characters. I think that it hit home so much for me because I grew up in a house with absent and emotionally uninvolved parents and I felt that the hurts that these siblings incurred were some of the same hurts that I had felt myself at one time or another. It was uncomfortable to see them all struggling to get attention from a mother who didn't know how to give it and it touched something deep in me to see them reacting to a father who was emotionally unavailable in the extreme. All the more complex emotions and themes of family life were there for me and I think that the author did a great job in making these characters real and believable. At times their reactions prompted a panic in me, for I was much too familiar with how they were feeling and those long forgotten feelings of the past were not always pleasant to revisit. This, I think, was a brilliant feat for the author to have managed; to have so masterfully created your characters that they scream with life and relevance right off the page and into your reader's psyche.
The relationship between the siblings felt both unique and authentic to me as well. Each of the four had complex reactions and feelings for each other. Oftentimes those emotions conflicted with each other, which is something that I felt was truly representative of the relationships between siblings. I found the troubled relationship between Kate and Finn to be very compelling for me to read. Kate, the ultimate fixer, was unable to fix Finn no matter how hard she tried, while Finn struggled between his loyalty to his sister and his loyalty to the bottle, creating havoc in both of their lives. At the polar opposite was the relationship between Amy and George, a relationship filled with mutual respect and affectionate ribbing. I think that the author did an amazing job of creating complex and multifaceted relationships between her characters, not just the characters themselves, and sprinkling those relationships with astute and penetrating emotion and dialogue as well.
The last section of the book looked at life through the eyes of the children's mother. This was different, because previously, the book had been divided into sections focusing on one of each of the four siblings. I found that the section dealing with the siblings' mother, Marilyn, was a little more hopeful. Maybe it was because she voiced thoughts of remorse and acted as though she wished to rebuild the relationships she had missed with her children. Maybe it was because I finally got a peek into the mind of a character who up until that point had been shrouded in silence and mystery. Whatever the reason, this last chapter seemed to give me a hopeful attitude towards the the future for these characters, which is something I had not been expecting but was pleased to see.
This book had a wonderful directness of emotion and the ability to face some of the unpleasantness of family life, and I think those who enjoy long and involving family sagas would appreciate this book. If you are a reader who delights in character studies, you might also like this book, as there is much to feast on in that respect. I think that for me, although the book hit unfailingly close to home, I took great satisfaction in the story and its eventual and well-deserved conclusion. A very emotionally complex read, and well worth your time.
---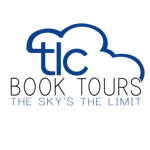 A warm and sincere thanks to
TLC Book Tours
for providing me this book to read and review for my tour stop. I encourage you to continue following the tour by stopping to visit these sites:
---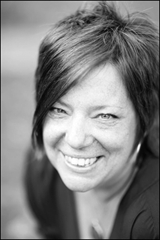 About the Author:
After making a career out of changing careers, from PR to tending bar, and from waitressing to managing a modern dance company, Robin Antalek eventually gave in to the voices in her head and began writing fiction. She studied at The New York State Writer's Institute at the State University of New York at Albany, and has published in many literary journals:
Sun Dog: The Southeast Review
,
Literary Mama
, among others, and has twice been a finalist in
Glimmer Train's
Family Matters contests as well as a finalist for The Tobias Wolf Award for Short Fiction. You can also find her nonfiction essays monthly on the web at The Nervous Breakdown.
The Summer We Fell Apart
is her first novel. She lives in a very needy Victorian house in Saratoga Springs, New York, with her husband, two daughters, and three dogs.
Visit Robin Antalek's website
.
---
This book was provided as a complimentary review copy.