After the death of their seven year old son Benny, Americans Frank and Ellie Benton relocate to India. Ostensibly, the move is a career opportunity for Frank, but the real reason seems to be an effort to put Benny's death behind them. Although Ellie finds comfort and solace in her volunteer activities and close friends, Frank finds India harder to negotiate. He is working for a company that is mindlessly exploiting the country's natural resources, and labor disputes and anger abound among his workers. Frank's only happiness is his odd relationship with the young charismatic son of his housekeeping couple, Ramesh. Frank has taken the boy under his wing for tutoring and mentoring, despite the anger and resentment that it causes Ramesh's father, Prakash. As Ellie struggles with Frank's emotional distancing from herself, she also comes to resent Frank's growing obsession with the young Indian boy. Frank, oblivious to those around him, begins to contemplate dangerous plans for himself and Ramesh. He begins to put into motion a series of events that will devastate the life and family that he loves, changing the fates of the people around him forever. Both lucid and frightening,
The Weight of Heaven
expertly examines the mind of man filled to the brim with compulsion and the chaos he leaves in his wake.
It's funny, I consider Indian fiction to be one of my favorite genres, but looking back, I see that I have not really read any books that fit this description in the almost three years that I have been blogging. When I was offered the chance to review this book by
TLC Book Tours
, I became very excited because I had previously read Umrigar's
Bombay Time
and had really enjoyed it. I felt that this book was a bit of a departure for the author. Instead of focusing intently on the vagaries of India and its inhabitants, this book mildly veers off into the suspense genre. Though suspense is not really my favorite genre, I did end up enjoying the book very much.
About a third of the story, plot wise, focuses on American business practices in India. Umrigar uses her fictional framework to show what can only be called American bullying and slyness in acquiring and exploiting a specific natural resource of the country. It turns out that this resource is something that sustains the local people and that they are being restricted from using it, as American interests have bought complete ownership of the land and everything on it. This causes major problems in the local economy and the well-being of the people. I felt these sections to be very candid and thought provoking. It is only fairly recently that the American population is getting a whiff of what other countries think about us, and I have to be honest in saying that sometimes we do come across as a bullying and exploitative group. Umrigar shows this in her writing without name calling and ostracising, and in her efforts to humanize these issues, makes her point very eloquently.
I found the relationship between Frank and Ramesh to be very puzzling at first. Frank, a grown man, was constantly searching out the young boy to play and study with, ignoring his wife's protests and reservations. Upon closer inspection, I began to see that Frank was actually trying to recreate the life of his son, using the young boy as a stand-in. What was once strange became harrowing when Frank's obsession began to grow out of control. His usurping of Ramesh, despite the anger of the boy's father, seemed at first selfish and then began to become alarming. As Frank's preoccupation with the boy grows, his life begins to spin out of control, first at work and then at home with Ellie. I felt like Frank was more than a little mentally unbalanced, though he managed to hide his true intentions and feelings from almost everyone, including Ramesh.
The end of the book had a pretty substantial twist that left my mouth dry and my heart pounding. It is at this point that Frank has become totally unhinged and makes some choices that not only leave lasting repercussions, but also change the barometer of the story. Umrigar effortlessly turns the tide in her tale from a quiet and thoughtful character study into a full-fledged and riveting drama. Watching Frank turn from a seemingly benign father figure and husband into a cold and calculating schemer turned my insides cold and left me feeling a sense of dread that was fully realized at the story's conclusion. Umrigar dealt a forceful blow in her tale and the story never felt any less organic for all her skillful manipulations of the narrative.
I think this book has a lot of cross-genre appeal and that many would find the story hard to put down. With her clear and concise writing and her expert handling of emotional and charged situations, Umrigar manages to create a powerful and energetic story that both engages and frightens with it's believability. I also think that those who enjoy Indian fiction would love this book, despite its focus on American characters. I know that this book is one that I will definitely read again, with an eye towards monitoring Frank's downward spiral more closely. A unique and tense read. Recommended.
---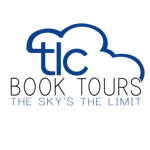 A warm thanks to
TLC Book Tours
for providing this book for me to read and review. Please continue to follow the tour by visiting these other blogs:
---
This book was provided as a complimentary review copy.