Helen Adams is an up-and-coming war photographer who finds herself caught up in the exotic and somehow addicting action of the Vietnam War. After arriving in the country as a green newcomer, Helen quickly falls into step with the boy's club of journalists in the area and begins to feel a strange attachment and attraction to the most jaded and dangerous of the bunch, Sam Darrow. As Darrow and Helen dance together and apart, they become more and more ensconced in a violent world where nothing is certain. Darrow is also in a working relationship with Linh, a cultured Vietnamese man who is the photographers assistant. Though Linh is subdued and quiet, he comes to care for both Darrow and Helen in peculiar and particular ways. When the unthinkable happens to divide the three, Linh is the only one able to pick up the pieces and move forward. As Helen begins to lose more and more to the war, she finds that she cannot let it go and becomes obsessed not only with the country and its inhabitants but of the war and its casual cruelties. Like the Lotus Eaters of Homer's epic tale, she cannot escape the beautiful and dangerous prison she's made for herself in Vietnam, no matter what it costs her. Taking bigger and bigger risks, Helen finds herself on the edge of civilization and at the mercy of those who have no loyalties, trying to discover a way back home. Both hauntingly evocative and stylistically lush,
The Lotus Eaters
paints a vivid picture of the intoxication of the Vietnam War era and the epic struggle between home and away that so completely envelops one woman.
Though I've read a lot of books centered on war in other countries, I've never read a book quite like this. What made this a different reading experience was the fact that rather than focusing on the native people and their reactions when war strikes, this book was more about Americans, specifically photographers, and their experiences in the turmoil that was Vietnam. Though it was a very different kind of read for me, I found it utterly engrossing and most of the time I read with tensed muscles, experiencing the very realistic terrors and heartaches of Helen, Linh and Darrow.
In the early sections, I wondered why this group of people wanted so desperately to be in Vietnam during this period. It seemed almost suicidal that they refused to leave, and their actions in covering the war were not only dangerous, but seemed a little self-serving at times. Of course, as I read on, I came to realize that these people were addicted to the danger and fame of being in this environment and of producing something tangible out of the suffering they were witnessing. Whereas Darrow came off as a more rugged adventurer who got a charge out of taking risks, Helen seemed to be trying to recapture something in herself, trying desperately to make sense of her life by invading the lives of others. Linh was different in this respect, because due to the ties and obligations that he had within the country, he could not flee. It was a vicarious lifestyle, lived on the edge, and all of the players seemed to live in a different realm of consciousness, never realizing that they themselves were changing the face of the war just by documenting it.
There were a lot of almost surreal moments in these stories, and like the best war stories, they captured the grand horror and senselessness of combat in a style I thought was not only very realistic but also heartrending. Lush landscapes aside, there were some startling and pugnacious incidences of violence and terror, not only for the photographers, but for the soldiers they were trying to capture on film. A lot of the book brought home the futility and senselessness of the military violence that was perpetrated in this war not only from the American side but from the Vietnamese as well. As the story began to pick up pace, the danger seemed to be almost tactile at times and began to churn with a life of it's own, pushing the tale into ever-widening spirals of insanity.
There was a very involving twist of a love story here, and part of the reason it was such a passionate exploration was that it was, in essence, love in time of war, when everything was desperate and the future was so unknown and shadowed. It was as if these people were desperately trying to hang onto the conventions of normal life, and in a very real way, it was as if they were making it up as they were going along. Holding on to each other as life rafts in the melee that was the Vietnam war, these people tried to somehow cling to the semblances of normalcy, and love was a precious commodity and a valued treasure in what what otherwise was a vast wasteland being torn further and further apart. Also, I must give a nod to the perfection and haunting quality of the title of this book, for like the Lotus Eaters of the Odyssey, Helen and the other photographers find themselves having eaten the lotus of Vietnam and not ever wanting to abandon it, no matter what destruction comes their way.
The last fifty pages had me dry-mouthed in anticipation of what this story would boil down to, and believe me, I was not disappointed. In a perfect narrative arc, this book had me twisting up in the trees with the abandon that the photographers were feeling, and the despair of the absolute disillusion that befell them as the close of the war approaches. This was a magnificent read for me, and despite the fact that it made me quite uncomfortable at times, it had the true hallmarks of beauty that not many books that capture the war are able to. If you are in the mood for a walk with a group pf people who are far from average, living in some of the most desperate times and situations you would possibly be able to imagine, I urge you to give this book a try.
---
Great news! The publishers of this book have generously offered me one copy of the book to give away. If you'd like a chance to win it, please fill out the form below. The winner will be chosen at random on February, 5th 2011. Good Luck to all entrants!
---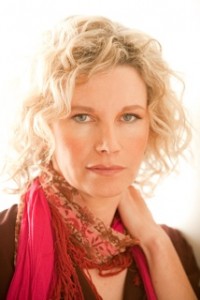 About the Author

Tatjana Soli is a novelist and short story writer. Born in Salzburg, Austria, she attended Stanford University and the Warren Wilson MFA Program.

Her stories have appeared in StoryQuarterly, Confrontation, Gulf Coast, Other Voices, Nimrod, Third Coast, Carolina Quarterly, Sonora Review and North Dakota Quarterly among other publications.

Her work has been twice listed in the 100 Distinguished Stories in Best American Short Stories and nominated for the Pushcart Prize. She was awarded the Pirate's Alley Faulkner Prize, teh Dana Award, finalist for the Bellwether Prize, and received scholarships to the Sewanee Writers' Conference and Bread Loaf Writers' Conference.

She lives with her husband in Orange County, California, and teaches through the Gotham Writers' Workshop.

Visit Tatjana's website HERE.



---
A warm thanks to TLC Book Tours for providing this book for me to read and review. Please continue to follow the tour by visiting these other blogs:



| | |
| --- | --- |
| Monday, December 20th: | You've GOTTA Read This! |
| Monday, January 3rd: | Simply Stacie |
| Tuesday, January 4th: | 1330V |
| Wednesday, January 5th: | Rundpinne |
| Thursday, January 6th: | The Bookworm |
| Friday, January 7th: | Nomad Reader |
| Monday, January 10th: | Life in the Thumb |
| Tuesday, January 11th: | Man of La Book |
| Wednesday, January 12th: | The 3 R's Blog |
| Thursday, January 13th: | The Well-Read Wife |
| Friday, January 14th: | In The Next Room |
| Tuesday, January 18th: | Chaotic Compendiums |
| Wednesday, January 19th: | Melody & Words |
| Thursday, January 20th: | Musings of an All Purpose Monkey |
| Friday, January 21st: | Book Bird Dog |
| Monday, January 24th: | Raging Bibliomania |
| Wednesday, January 26th: | Rhapsody in Books |
| Thursday, January 27th: | Nonsuch Book |
---
This book was provided as a complimentary review copy.