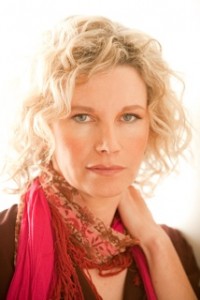 Last Thursday night I attended my first event with my new book club, Books, Babes, and Bordeaux hosted by the fabulous and wonderful Sandy of
You've GOTTA read this!
It was an amazing meeting and we got the chance to discuss our read for the month, which was none other than the unforgettable
The Lotus Eaters
. We were fortunate to have had Sandy arrange for the author, Tatjana Soli, to speak with the club and to share her ideas and influences for writing the book.
From the first moment she called in, I noticed she was quite a charming and disarming woman. Tatijana told us how her mother's work with the Vietnam Veterans and her experiences with them helped shape her interest in the period, and how she used her early memories to shape what would one day become
The Lotus Eaters
. Tatjana gave us a few insights behind her characters' motivations and related that most of the people who have read her book seem to have two very different interpretations and feelings towards her protagonist, Helen. She also shared how the Vietnam Veterans reacted to her book and questioned the club on which cover we found to be more visually appealing.
The women of the club were quite enamoured of Tatjana and found her to be a friendly and outgoing person. She was completely open to all of our questions and opinions and was honest about her intentions for the book. One thing I found interesting was that
The Lotus Eaters
took ten years to complete and was rejected many times before it was finally published. Tatjana had no idea it would garner the kind of success that it did, and she's now at work on her second book, tentatively titled
The Wilding Tree
. While talking with Tatjana she mentioned a few of her favorite books, two of which are
Housekeeping by Marilynne Robinson
and
A Visit from the Goon Squad by Jennifer Egan
. The club decided to take a chance on one of Tatjana's favorites and will be reading
Housekeeping
for our next meeting, which delights me to no end because I'm a huge fan of Robinson.
And now for an announcement! I was recently contacted by Susan Wegmann, a representative of the University of Central Florida, and she invited me, Sandy and Jenny of Take Me Away to participate in covering and promoting the
UCF Orlando Book Festival
, which is taking place on April 16th, 2011. The three of us are pretty excited about this development and I ask that you stay tuned as more information and spotlights on some of the featured books will be highlighted on our blogs in the weeks to come!