Although now extinct, during the late 1890s and early 1900s, smallpox, also known as the variola virus, was a widely feared and extremely destructive disease that made its virulent way across America and abroad. As smallpox cases, beginning in the south, raged across the country, new and terrifying measures were taken to stop the spread of the disease and to inoculate the population. But resistance to the new procedures forced American lawmakers, scientists and doctors to become more aggressive in their tactics, forcing citizens into compulsory vaccinations that were fought with violence and hatred, and sometimes even resulted in court cases. Over many years and across many continents, compulsory vaccination spread its vicious claws, effectively turning the American government into a police state, at least where the issue of small pox was concerned. In this revealing portrait of the disease, Michael Willrich exposes not only the very serious and possibly fatal consequences of smallpox, but of the revolutionary zeal with which the American government went to war with this most heinous of diseases. Incorporating statistics, personal reflections, photographs and impeccable research, Willrich gives his readers a comprehensive overview of the history of smallpox from its first serious outbreak to its final abatement. The struggle against this horrible disease is captured here, in all its terrifying reality and implications.

From the earliest infestations of smallpox, leading medical authorities mistakenly believed that the disease was caused by unhygienic practices, which led to utter confusion when trying to stamp out epidemics. The real cause of smallpox is an incredibly robust virus, able to disperse itself through various measures. Scientists and physicians had been on the wrong track for a long time. When scientists discovered that by scratching the live smallpox virus into the skin of the arm, the patient could actually be vaccinated against the virus, smallpox abatement became the order of the day, and governmental officials sought to vaccinate every man, woman and child in America.

But the effects of the vaccination were sometimes painful, and due to the inability to sterilize the virus before use as a vaccine, the vaccinations sometimes caused other infections, such as syphilis and tetanus. Public outcry against vaccination became the norm, and anti-vaccination leagues began to rage In many cases. Compulsory vaccination became like warfare, with those objecting being forced to comply at gunpoint or being fined and thrown in jail. No American was spared, and often children were turned away from schools, and men and women from labor, if they could not show the telltale vaccination scar.

Pesthouses, where those ill with smallpox could recover, began to be built in areas of each city, much to the dismay of the surrounding population, and vaccination was carried into the Spanish and Philippine wars, not only for the soldiers, but for the natives as well. Compulsion became coercion and violence in these instances, and the rights of the people to refuse vaccination were summarily dismissed. Quality control of the vaccines became a problem again and again, with many people suffering dreaded diseases after their vaccinations. In one stunning display, tens of schoolchildren died of tetanus after being vaccinated by a tainted batch of smallpox vaccine. Smallpox vaccination engendered heated discussion among professionals as well as laypersons, and as the right to refuse vaccination flew away, more and more opposition began to grow. In effect, the government of the United States had decided to act in the welfare of all of its citizens by enforcing vaccination in every case. In its first real skirmish against the American people themselves, the government won, and it changed the way that individual liberties would be shaped from that time until today.

This book was extremely informative but I couldn't help feeling a little overwhelmed with all the information presented. There were sections that were much more interesting than others, particularly those sections on germ theory and the information about vaccine production and purity. Other sections that dealt more heavily with wartime vaccinations and court battles were somewhat dry, which created a feeling of unbalance in the scope of my reading. Considering that this was a very controversial and lengthy issue, the book was sometimes weighed down by its own preponderance of information, though there were times when I read compulsively and avidly. The book was greatly informational about all the aspects of smallpox, from the domestic and governmental issues to the medical and legal issues, but a lot of this information seemed a little too tightly packed for casual reading. Smallpox certainly created some interesting conundrums in the area of contagion management, civil liberties and medical ethics, and I think Willrich did an impressive job of explaining it all to an audience that may never before have thought of the kinds of problems that a smallpox epidemic would raise.

Though the book was weighty and dense, it was written with a solid foundation in research and with a truly inquisitive style that elevated it beyond what I would have considered it to be. It might not be concise, but those looking for a well rounded book that exposes the many sides of the smallpox issue would do well to pick this one up and give it a try. Ambitious in its scope, this book delivers in ways that you might not expect.

---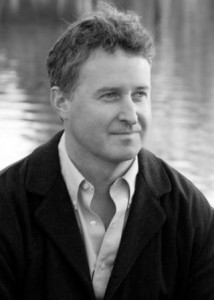 About the Author

Michael Willrich is the author of City of Courts, which won the John H. Dunning Prize awarded by the American Historical Association for the best book on any aspect of U.S. history, and the William Nelson Cromwell Book Prize awarded by the American Society for Legal History. A native of Washington, D.C., Willrich was educated at Yale and the University of Chicago. Currently an associate professor of history at Brandeis University, he worked for several years as a journalist in Washington, D.C., writing for The Washington Monthly, City Paper, The New Republic, and other magazines. He lives in Wellesley, Massachusetts.
---
A warm thanks to TLC Book Tours for providing this book for me to read and review. Please continue to follow the tour by visiting these other blogs:



| | |
| --- | --- |
| Thursday, March 31st: | Man of La Book |
| Monday, April 4th: | Aetiology |
| Wednesday, April 6th: | Book Club Classics! |
| Thursday, April 7th: | Raging Bibliomania |
| Tuesday, April 12th: | Amy Reads |
| Wednesday, April 13th: | Superbug |
| Thursday, April 14th: | Sophisticated Dorkiness |
| Monday, April 18th: | Bookworm's Dinner |
| Tuesday, April 19th: | In the Next Room |
| Wednesday, April 20th: | Rhapsody In Books |
| Thursday, April 21st: | Take Me Away |
| Monday, April 25th: | Mommypotamus |
| Tuesday, April 26th: | Eclectic/Eccentric |
| Wednesday, April 27th: | Life Is A Patchwork Quilt |
| Thursday, April 28th: | PhD in Parenting |
| Date TBD: | Ruby Slippers |
---
This book was provided as a complimentary review copy.