Shep Knacker has a dream. As a one-time business owner who has sold out for a million dollars, he now works a regular job, biding his time. Shep has been stashing away his fortune with the intent of fleeing to a tropical paradise to spend the rest of his days, which he calls The Afterlife. But when he decides to go there immediately, with or without his wife Glynis (her choice), he gets the surprise of a lifetime. Glynis announces that she has mesothelioma, an aggressive form of cancer, and that Shep's money would be best applied somewhere else. As Shep deals with his incredibly ill wife, he finds out that his health care plan is really very paltry, and he must use his getaway fortune on the very expensive rounds of treatment his wife requires. Meanwhile, Jackson Burdina, Shep's best friend and one-time business partner, is having problems of his own. Jackson has a teenage daughter who is afflicted by familial dysautonomia, a debilitating and progressive disease that's slowly spiraling out of control. Jackson, a very unhappy man, is fond of regaling friends and even strangers with his ranting and raving about the political, social and economic problems in America, and his radical views begin to infect every conversation he has. Between the Knacker and the Burdina families, many ethical and intriguing issues are raised; not only about the characters and their plights, but about the plight of any one of us who may fall critically ill. In Shriver's dark yet very recognizable world, the persistent struggle of the working class is wonderfully and mischievously elucidated, forming a story of painful beauty and unending strife.
I have to say that after reading
We Need to Talk About Kevin
a few months ago, Shriver has been on my list of authors to watch, and I've been very interested in reading her back list. When the review offer came from TLC Books, I didn't hesitate for a moment, because although Shriver's writing is as dark as it comes, it's also incredibly penetrating and full of contradictions that leave her readers questioning not only the material, but themselves as well.
There's no doubt that Shep Knacker is downtrodden. Even before Glynis' announcement, Shep is the kind of guy who is forever taken advantage of, both emotionally and, more importantly, financially within the scope of the relationships he has. Though he loves his wife, the reader is given to understand that she's a rather cynical and caustic woman, whom Shep always plays second fiddle to. Though Shep has a great fortune at his disposal, he continues to work for the man who bought his company and is treated like a serf by the passive aggressive man who he must now call his boss. Shep is what his friend Jackson would refer to as a chump, and though he longs to escape from his burdensome life, the announcement that Glynis has cancer puts Shep in a strange place. He immediately lets go of his desire to travel and feels that it's important to do whatever it takes to make her well. What it entails, in fact, is eating away his nest egg and dredging the bottom of his financial pool of resources. But it's not like he has any other choice, and once I began to understand just the type of guy Shep was (solid, dependable, morally upstanding) I knew there was no other way he would respond. Shep is the everyman who will do anything for his friends or family, and it was very sad to see his dreams wash away once Glynis' condition came to light. The fact that he chose to stay and fight was only one of the things that made me admire him.
More interesting to me was the secondary plot that involved Jackson and his family. From my perspective, they were living in a nightmare world of feeding tubes, medication upon medication, and a surly attitude that all revolved around his ailing daughter. While I was reading about all of this, I kept asking myself questions about Jackson's attitude and radical leanings. Was his daughter's illness and the lengths they had to go to keep it under control the impetus for his ire, or was it all incidental? Secretly, I believed Jackson loved his daughter's moroseness because it mirrored his own, but there was no doubt that the girl needed therapy. In addition, Jackson is dealing with a troubled marriage, and although it was troubled in a way that was very different than what the Knackers had going on, it was troubled nonetheless. The final resolution for Jackson left me very upset and shocked, and I couldn't help but expend a lot of thought and sympathy over his plight.
The one thing that bothered me about this book was its relentless push of the issues it discusses. Mostly it centered on the state of health care in America, and in that rushing maelstrom,
Terry Shaivo
, Medicare, insurance companies and the government all made their wicked appearance. This issue-spouting mostly came from Jackson's rants, but it was littered throughout the book, and at times felt indiscriminate and overbearing. I get that Shriver has some problems with the American health care system and with the government, really I do, but this non-stop approach of bombarding the reader with it wore very thin after awhile. She takes her opinions on "mugs" and "moochers" very seriously. So seriously, in fact, that I think it weighed down what would have otherwise been a five star book. Thinking back on it, Shriver makes some very good points, but by using Jackson as her mouthpiece, it all felt very aggressive and at times even whiny. This non-stop rant spoiled parts of the book for me, but after awhile, I was able to view it as a character with a predisposition for griping, and finally, I was able to read around it.
While this book was very heavy on the issues, the story it told was rather poignant and also very interesting to read. Shriver's ability to capture her audience early on and hold them by the throat all the way through is not only impressive, but also unusually stimulating. She knows how to tell a hell of a story, and though it's dark and very portentous, it kept me hooked into the narrative despite some slight misgivings. I was also surprised by the ending. I would recommend this to fans of Shriver and also to new readers because the book really gets to the heart of its characters and their motivations with unusual flair. Though parts of the book were morose, the execution of the story was really quite amazing. A fabulous read with a little gristle that may offend but will surely entertain.
---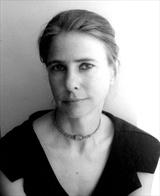 About the Author

Lionel Shriver is a novelist whose previous books include Orange Prize–winner We Need to Talk About Kevin, The Post-Birthday World, A Perfectly Good Family, Game Control, Double Fault, The Female of the Species, Checker and the Derailleurs, and Ordinary Decent Criminals. She is widely published as a journalist, writing features, columns, op-eds, and book reviews for the Guardian, the New York Times, the Wall Street Journal, the Financial Times, the Economist, Marie Claire, and many other publications. She is frequently interviewed on television, radio, and in print media. She lives in London and Brooklyn, NY.
---
A warm thanks to TLC Book Tours for providing this book for me to read and review. Please continue to follow the tour by visiting these other blogs:



| | |
| --- | --- |
| Tuesday, March 15th: | In the Next Room |
| Wednesday, March 16th: | Book Club Classics! |
| Thursday, March 17th: | Man of La Book |
| Monday, March 21st: | The Brain Lair |
| Monday, March 21st: | Life Is A Patchwork Quilt |
| Thursday, March 24th: | Stephanie's Written Word |
| Friday, March 25th: | Colloquium |
| Monday, March 28th: | A Certain Bent Appeal |
| Tuesday, March 29th: | Life in the Thumb |
| Wednesday, April 13th: | Raging Bibliomania |
---
This book was provided as a complimentary review copy.