It is 1962 and Fredrick and Katherine Merrill have reached a stand-off in their marriage. While Fredrick finds himself exceptionally entertaining and erudite and considers himself to be the life of the party, the reality is that he is a boorish drunkard who may or may not be beset with mental illness. Katherine has long tolerated Fredrick's idiosyncrasies but is now finding herself at an impasse. After an evening party goes awry, Fredrick finds himself at the Mayflower Home, the nation's premiere mental institution, for what everyone assumes is a much needed rest. But soon Fredrick discovers that getting out of the institution is a lot harder than he ever imagined, and his life becomes a more sinister maze to manage. As a patient of Mayflower, Frederick is housed with some of the most brilliant and troubled minds of the age, and the idyllic atmosphere and permissive regulations make Mayflower Home seem like the perfect place for that much needed rest. But when a tragic occurrence forces the hospital under new administration, the tranquil peace of Mayflower Home becomes a repressive and dangerous place, and now Frederick really is trapped by the whims of the new head of hospital, Dr. Canon. Meanwhile, Katherine must survive in her newly reduced circumstances and learn to navigate the social milieu of the friends and family from whom she cannot hide Fredrick's circumstances, nor her own. As the chapters shift from Frederick's to Katherine's vantage point and back, the haunting and elegant conundrum of a marriage in tatters begins to emerge, along with the uncertainty of whether Frederick will ever escape the hallowed halls of Mayflower Home. Emotionally taut with psychological and emotional suspense, The Storm at the Door is a rich study of a troubled marriage and of a man fighting the tide in a place he should not be.
Okay, so, as many of you have mentioned in the comments, I seem to be reading some very dour books of late. A lot of serious stuff about mental illness, Alzheimer's disease and other such topics. Then I picked up this book for the TLC tour. I have to say that although I thought I did my research pretty well, I was surprised to find myself neck deep into another serious book about mental illness, purported or otherwise. And while I do have to say that my limits have been strained by the difficult things I've been reading lately, this book was something exceptional that I'm really glad to have read. It was of course a difficult read, but it was also exquisite for many reasons, and it's one that I probably won't forget for a long time.
Fredrick, as I mentioned, is a boor and a bully. He's quite impressed with himself and can't understand why others don't always appreciate his attitude and sense of humor. He's a philanderer and a drunkard who tests the limits of his friendships and marriage as easily as he breathes. When he misjudges one of his comic performances and is subsequently sent to Mayflower Home, everything changes. For the first time, Frederick is at the mercy of others more powerful than himself, and though at first this isn't as big as a problem as it will become, Frederick believes that his trademark wit and insouciance will eventually free him. What follows is the gradual erosion of a man who once had the world by the tail into a frightened and submissive shell of his former self. It's not only the change of administration and the new rules that have trapped Frederick, but the plight of the other mentally ill men and women that surround him. Some famous and some obscure, these people are on the tipsy verge of insanity, and their presence and actions impact Frederick in ways that scantly seem possible. As Fredrick is reduced to minuscule mental proportions, he comes to fleetingly understand both himself and his predicament but is unable to change either.
On the other hand, Katherine is much like an abused servant. Taken for granted and misused, she must always find a way to pacify and assuage her overly aggressive husband. It's more than a trial for her, and when Frederick lands himself in Mayflower, she is at first relieved. But there are things stirring within Katherine and she seems to be on a daily migration between guilt and rage with a stop over into bleakness. Soon Katerine begins to relive her life with Frederick in her mind, and her emotions vacillate even more. Is it right that Frederick has been committed? When will he come home? These questions plague her mind every second, and on top of this, she must face the social repercussions of having had her husband committed. She shares four daughters with Frederick and must raise them alone while he is away "resting." But her anger at the way Frederick has usurped her life is slowly spinning out of control, and it's forcing her to consider some drastic measures that she's not even comfortable voicing. Between her indecision and Frederick's absence, Katherine is in a very dark place of her own.
Situations at the hospital also take a turn for the worse once the administration has been changed, going from peaceful to out of control very quickly. It seems that the new administrator, Canon, has a very different approach than his predecessor, and in this approach integrity and humane treatment become bygones of the past. Canon is passive-aggressive and controlling, believing that each of the men he is responsible for are only objects to be moved and controlled by his whims. He is loathe to sanctify changes that will shed an unflattering light on him, and he has an urge to break Frederick that surpasses all reason. Canon's hospital is run with militant control and a totalitarian regime, leaving the patients even more aggressive and hopeless than they have ever been before. Such changes seem to happen overnight, and in Frederick and the other patients' eyes, daily survival becomes as grim and violent as a war. But locked in perpetual battle among his now uncooperative patients, Canon can only tighten the grip of his iron fist, leaving Frederick and the other men to start considering the unthinkable.
Though this was a heavy read, I found myself luxuriating in the voices of these characters and caught up in the plights that had carried them so far from their starting points. Block has done something extraordinary with this book, giving his readers several different and competing vantage points from which he tells an amazing story of courage and abuse, despair and recrimination. This is the type of book to savor and read slowly, as there are so many revelations and hidden meanings that it's easy to go too fast and blow right through them. In the continuing drama of Frederick and Katherine, it's hard not to take sides, but with Block's ceaseless examination of both of these people, there is eventually a middle ground reached that is both amazing, yet difficult to contemplate. A very worthwhile and affecting read. Highly recommended.
---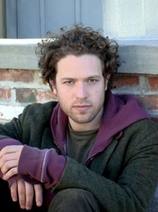 About the Author

Stefan Merrill Block was born in 1982 and grew up in Plano, Texas. He graduated from Washington University in St. Louis in 2004. He lives in Brooklyn.
---
A warm thanks to TLC Book Tours for providing this book for me to read and review. Please continue to follow the tour by visiting these other blogs:



| | |
| --- | --- |
| Monday, June 13th: | Luxury Reading |
| Tuesday, June 14th: | Book Club Classics |
| Wednesday, June 15th: | Books and Cooks |
| Thursday, June 16th: | Jenn's Bookshelves |
| Friday, June 17th: | Diary of an Eccentric |
| Tuesday, June 21st: | Life in Review |
| Thursday, June 23rd: | Girls Gone Reading |
| Friday, June 24th: | Rundpinne |
| Saturday, June 25th: | Colloquium |
| Monday, June 27th: | Man of La Book |
| Friday, July 1st: | Book Reviews by Molly |
| Tuesday, July 5th: | Crazy for Books |
| Thursday, July 7th: | Raging Bibliomania |
| Monday, July 11th: | Melody & Words |
| Tuesday, July 12th: | Amused by Books |
| Thursday, July 14th: | Take Me Away |
---
This book was provided as a complimentary review copy.