When the unnamed protagonist of this unlikely and intriguing novel finds himself in love and about to marry a woman he affectionately calls Q, he receives a visit from his future self, who warns him that he must not marry her. At first he's sceptical and unwilling to follow this other self's directives. After a few more unpleasant meetings with the man he dubs I-60, the facts surrounding his and Q's relationship become painfully clear, and it's up to him to make a choice: Either jettison Q and find himself alone, or marry her and find themselves in horrible straits later on. After making the hardest decision of his life, our unnamed hero continues onward. But much to his chagrin, he's visited again by an alternate self from a different future, with more advice. Annoyed that his future self seems to always contrive dinner meetings that are both expensive and exclusive, the protagonist realizes he must once again take charge of the situation and change the direction of his fate. But no matter what he does, the visits continue, and situations always need rectifying. In between visits, our unnamed hero contemplates the singular meaning of life, struggles to understand the complexities of evolution, and tries his hand at crafting the perfect novel of alternate history, becoming increasingly complicit in his future self's plans for the advancements of his future. Both absurd and highly original,
Q
tells the story of fate interrupted, and shares the intimate thoughts of the man who spends his time, and his future, interrupting it.
I would have to classify this book as riding the edge of absurdist literature, and due to my recent discovery and appreciation of this genre, I think I was unusually receptive to both the tale and the author's very complex but winning way of relating it. It was the kind of book that came totally out of left field, but kept me laughing and, more importantly, thinking. Mandery has a way of getting to the crux of several different issues, and as the book winds it way through various plot points, he also spends chapter after chapter elucidating these subjects in a very pleasing manner. At certain points, I thought his highbrow attempts at humor and instruction would lose me, but I began to find that, with careful reading, I was able to hang on all the way through, much to my delight.
The time travel that brings our unnamed hero back to his past self isn't fully explained, and other than the basics, the reader never learns much about how or why it works. In some respects, the time travel itself is the subject of jokes and odd speculations by the protagonist, but it's never examined closely. More often than not, we are instead treated to intensive and complex philosophical discussions that revolve around the essence of life, the quandaries that surround the evolution of the species, and the transcendental aspects of life and love. The book is part speculative novel and part physiological treatise that manages to avoid being overly stiff and pedantic and instead falls into the category of well constructed and thoughtful exploration of life and its various importances and meanings.
Part of this tale revolves around the various changes the future selves propose and the unnamed protagonist's adherence to change his life according to their tutelage. It is funny to watch him contort himself into all these different lifestyles, but as I was reading, I began to see that the ultimate message of the book revolved around the futility of life and the decisions we make, thinking they will change and shape our future for the better. In some ways it was a bit nihilistic, but nevertheless, there was an element of truth to it all that was presented in a way that was not only clever, but not overly depressing either, which was impressive given the circumstances that the book was attempting to decipher. Who's to say that the life decisions we make today will ultimately have the impact we so desire in the future? Mandery examines this is a playful and entertaining way, but the message he seeks to impart is clear and well delivered. In his attempts to make his point, he illustrates it through the life of one man who is willing to do anything to avoid fates that are less than kind to him. Even so, things are made a hash of, and one begins to see that no matter how you order your days, there is really only so much you can control.
The other component of this book that is definitely worth mentioning is its above average humor and creativity. Some books are able to be either smart of funny, but not both. This book doesn't have to choose one or the other because it excels at being both. Whether he is examining pop culture, little known bits of history or random assignations of the past, Mandery manages to be not only elegant and understandable, but uproariously funny to boot. Pillow dancing festivals and Frued's amateur attempts at discovering the location of the testes in eels aside, one wonders how much of this book is based on an absurd version of truth, and how much spring forth from Mandery's imagination. Whatever the case, his storytelling abilities are top-notch, and I can't even begin to do them justice. There is no discernible direction in this book, which is excellent because everything seems to come perfectly out of left field and manages to linger in the reader's mind just long enough to be penetrating, only scooting off the stage when the next unexpected tangent comes running through. It was a brilliant feat of imagination, and I was thoroughly impressed by it all.
I would honestly have to say this book is more a thinking adventure than one that you can just let wash over you, but please don't let that description deter you! It was a solidly crafted tale that went the extra mile to be both humorous and weighty, all done with such panache that it would be a shame for you to miss it. I loved this book and thought that Mandery's organization of his ideas and his playfulness was extremely satisfying, not to mention curious and strange. If you're curious, I would advise picking this one up. It's smart and at times very blithe and just plain good fun. Very highly recommended!
---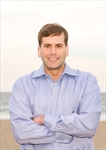 About the Author

Evan Mandery is a graduate of Harvard Law School, a professor at John Jay College of Criminal Justice in New York City, and the author of two works each of fiction and nonfiction.

Visit Evan at his website, evanmandery.com.
---
A warm thanks to TLC Book Tours for providing this book for me to read and review. Please continue to follow the tour by visiting these other blogs:



| | |
| --- | --- |
| Tuesday, August 23rd: | Unabridged Chick |
| Wednesday, August 24th: | Books Like Breathing |
| Thursday, August 25th: | Reviews from the Heart |
| Monday, August 29th: | Amusing Reviews |
| Tuesday, August 30th: | Life In Review |
| Wednesday, August 31st: | The Bodacious Pen |
| Thursday, September 1st: | The Scarlet Letter |
| Tuesday, September 6th: | The Lost Entwife |
| Thursday, September 8th: | Sara's Organized Chaos |
| Friday, September 9th: | Raging Bibliomania |
---
This book was provided as a complimentary review copy.