In this candid and revealing memoir, a young woman reflects upon a life spent in the shadow of a traveling evangelical ministry. Donna Johnson can't remember a time in her childhood when she wasn't involved with Brother David Terrell and his ministry. When her mother, Carolyn, sold all she owned and packed up herself and her two children to join the "sawdust circuit," Donna was merely two years old. Amidst the huge tent filled with wooden chairs, she witnessed believers flock to the preaching and healing of Brother Terrell, a man of God with feet of clay. As Donna begins to grow and understand what living among a group of traveling evangelicals is all about, she witnesses powerful healings at the hands of Brother Terrell and sees the massive amounts of cash that is being funneled into his organization.
Life for Donna is far from easy, as her mother's relationship with the already married Brother Terrell is not at all simple. Her desire to traverse the circuit with him forces her to put her children in the care of other believers who are sometimes abusive and cruel to Donna and her younger brother. When the legend of Brother Terrell's healing and sanctity begin to grow, so does his ministry, but this only increases Donna's anxieties as her mother finds new and ever crueler people with whom to leave her children and becomes dangerously embroiled in an illicit relationship with the preacher. As the years pass, things become ever more complicated until everything about the ministry begins to implode. This is the life story of a young girl who was completely immersed in the life and lifestyle of a group of traveling evangelists, and her struggle for acceptance and belief in a God who she never felt she fully understood.
This book was very revelatory for me. I'm a big lover of memoirs, and the more unusual they are, the more enjoyment I got out of them. I went into this one with a lot of curiosity and questions, and was ultimately rewarded handsomely. I've been somewhat familiar with evangelical preachers throughout my life, and although theirs are not beliefs that I espouse, I know quite a few people who get very caught up in this type of ministry. I think what it all boils down to is the very charismatic way these men of God end up subtly manipulating the people who follow them. Despite the fact that some are truly gifted with the power to heal, often it's their own human foibles that destroy what they are trying so ferociously to build. Such was the case with Brother Terrell and his ministry. While many would argue that he was a righteous man of God, the facts about his life tell a very different and sordid story.
Most of this book made me angry and astonished. As Donna tells of being repeatedly left in the care of nefarious church followers and embroiled in a world of overwhelmingly dogmatic religion interspersed with flagrant adultery, I became increasingly jaded and distrustful, both of Donna's mother Carolyn and especially of Brother Terrell. According to Donna, who is a reluctant believer to this day, Brother Terrell did indeed have the capacity to perform miraculous healings. I met this revelation with a lot of skepticism and incredulity. How could a man who was living such a shameful secret life be the possessor of such an incredible gift from God? Why were the children of these people so neglected and foisted onto people who didn't take care of them? I was astonished to discover the magnitude of the deceptions that were being perpetrated and horrified to learn that many of Brother Terrell's followers were sacrificing their last financial resources so that the man they called "the prophet" could buy multiple properties and travel about in a personal airplane. It all made me indignant.
Because of the way Donna was raised, there existed in her an understandable confusion about the Lord. She lived her whole life in a state of fear and dread, which I must say is a very different experience than I had living in a faithful home. There was a sharp dichotomy between what Brother Terrell preached and the things he did, and Donna saw it all. All his fasting and healing didn't erase the fact that he was stealing money from those who needed it most and conducting many adulterous affairs that produced several offspring. In addition, I found it reprehensible that the children of these unions were hidden and made to feel like shameful secrets. But it was Donna and her brother's plight that really twisted my heart, as they were shuffled from home to home, forced to live among people who were abusive and dishonest. It seemed to me a chaotic existence, and for all the good that those children saw under the tent, there was a great deal of tumult that followed them everywhere they went.
When all is said and done, it's true that everything done in the dark will eventually come to light, and such a fate wasn't eluded by Brother Terrell. I found this somewhat satisfying, but only to a certain degree, for by the time that he finally got his comeuppance, many lives had been altered and painstakingly rearranged forever. In Donna's emergence into adulthood, there was a lot of shame and apprehension about sharing her past with the people she came into contact with. It was clear that Brother Terrell's deceptions had farther reaching consequences than anyone could imagine. For Donna's mother, Brother Terrell's final betrayal stung bitterly, and when I reached the section that dealt with this, I was filled with ill will towards the man who had bilked his followers and ramshackle family out of safe and well constructed lives. It was with growing anger that I realized that even though Brother Terrell was made to pay for his sins, that hadn't stopped him from trying to rebuild the ministry that his lies had torn apart, and the book closed on a scene that had me marveling with disbelief.
While this book evinced some strongly negative emotions in me, it was the kind of tale you can't help but follow eagerly to its startling conclusion. It was written in a way that evoked feelings of not only total belief, but ultimate doubt. Those looking for a memoir that stands above the crowd should definitely look here. It's a story you won't soon forget about a very magnetic man and the way that magnetism changed so many lives, both in positive and negative ways. A very interesting reading experience. Recommended.
---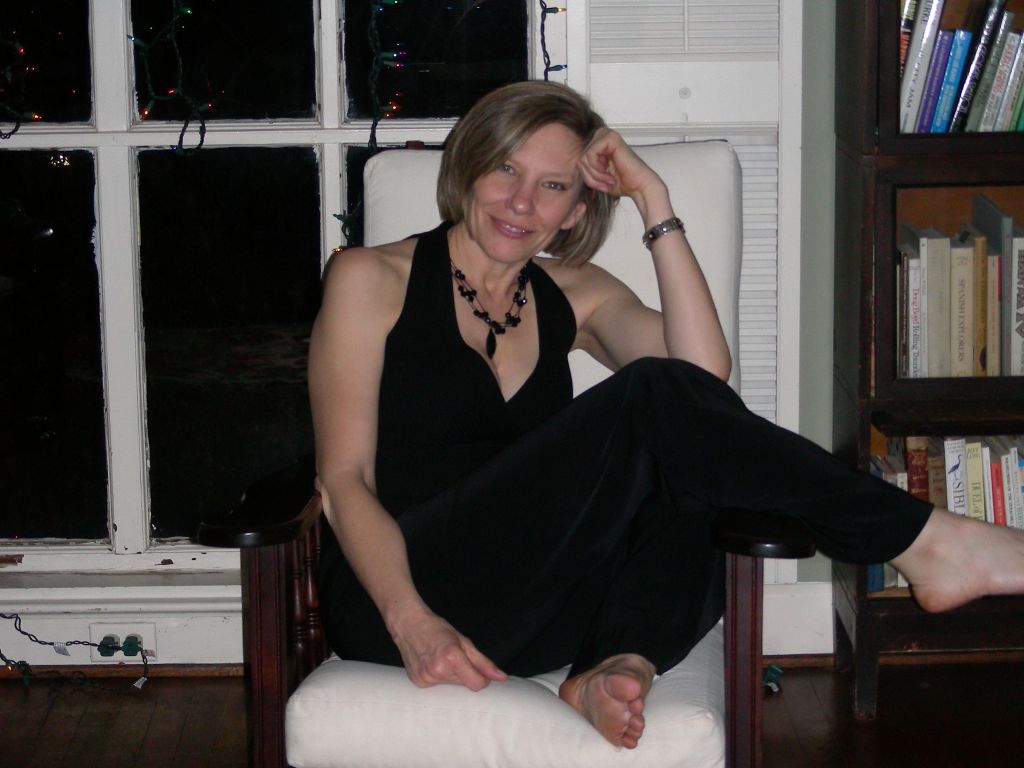 About the Author

Donna M. Johnson has written about religion for The Dallas Morning News and other publications. She lives in Austin, Texas, with her husband, the poet and author Kirk Wilson.
---
A warm thanks to TLC Book Tours for providing this book for me to read and review. Please continue to follow the tour by visiting these other blogs:



| | |
| --- | --- |
| Tuesday, October 4th: | Joyfully Retired |
| Wednesday, October 5th: | Melody & Words |
| Thursday, October 6th: | Bermuda Onion |
| Monday, October 10th: | Chaotic Compendiums |
| Thursday, October 13th: | In the Next Room |
| Friday, October 14th: | Books, Movies, and Chinese Food |
| Monday, October 17th: | Raging Bibliomania |
| Tuesday, October 18th: | Amused by Books |
| Wednesday, October 19th: | Book Addiction |
| Thursday, October 20th: | Books Like Breathing |
| Monday, October 24th: | BookNAround |
| Tuesday, October 25th: | Life in Review |
| Wednesday, October 26th: | Sara's Organized Chaos |
| Thursday, October 27th: | Broken Teepee |
| Date TBD: | A Fair Substitute for Heaven |
| Date TBD: | Colloquium |
---
This book was provided as a complimentary review copy.