Rachel Dupree is the mother of 5 children and the wife of homesteader Issac Dupree. After hatching a scheme many years ago to ensnare the man she so desired to marry, Rachel finds herself living many hard years in the unforgiving South Dakota Badlands. Life has been hard for this African-American pioneer family, and through all of the blistering summers and unforgiving winters, it's Issac's insistence that he needs to buy as much land as possible and make this hellish place his home that has kept his family living in near poverty and seclusion year after year. Rachel has always been an eager help-meet, but now, after 14 years, she's pregnant again and the land is suffering through a horrible drought that has left many of the family's herd dead and the family's lives in jeopardy from lack of water. As Rachel struggles through the drought and her fears for the upcoming winter, she travels backwards in her mind to her first meeting and eventual marriage to Issac, and discovers that these badlands she has tried so hard to carve an existence out of may just be the thing that finally eradicates her family. But getting Issac to see this is impossible, and when he begins to ask Rachel to make some of the most demanding and dangerous sacrifices she's ever been forced to endure, Rachel finds herself at a moral and emotional crossroads she never thought she would have to face. Both gripping and poignant, this is the story of one woman's fight for survival against a most harsh and unforgiving landscape.
This book was a real eye-opener for me because, while I have read many books about people pitted against the elements, this book dealt with a time and situation I had never read about before; namely, a lone African-American family surviving as homesteaders during the pioneering days. It was quite a emotional story for me because I felt I could relate to Rachel both as a mother and as a wife, and I found that despite the vast differences in our situations and living arrangements, the protectiveness and hope she felt for her children was something I can imagine any mother would relate to. While I was reading, I was trying to put myself in Rachel's shoes, watching her children walk around in ragged clothes and begging for water with tongues horribly swollen from dehydration. It was not only a story that provided a glimpse into the life of a pioneer but ultimately a story of survival and sacrifice that was hard to distance myself from. Weisgarber's writing felt intimately personal and resonant, and Rachel's voice captivated me from very early on.
I can't say I liked or respected her husband, Issac, very much though. It was clear the land and his property was his first and only concern. Though he was at times loving and kind to his children, I felt as if they and Rachel were only possessions to him that he did with as he saw fit. Don't get me wrong, Issac wasn't abusive but he
was
hard and uncompromising. I found his actions to be unloving in the extreme and I grew frustrated with his inability to understand what was best for his wife and children. Issac seemed to think of Rachel and the children as workhorses who existed to make his land more profitable, and it was his lack of attentiveness and care that put Rachel and the children's lives in danger time and again. I found him repugnant, and mentally veered between wanting him to change his mind about things and wanting him to just go away. Rachel was always mentally battling herself against negative feelings for Issac, and I could understand that. Such was the believability of this tale that at first I found her struggles to be perfectly valid. Later, I grew frustrated that she let herself be overtaken by Issac and began rooting for her to take a stand.
This book is truly unique because while there exist many books about the pioneering lifestyle, this one focused on what it was like for an African-American family. I can't say there was much prejudice against them in the badlands and I think that was mainly because there were so few families that could survive the crushing droughts and forbidding winters. It was also interesting that during this time, while there was immense prejudice against blacks in the cities, Issac had an unswerving hatred for the Native Americans who roamed the land. It seemed sort of counter intuitive and was definitely ironic, that this man who would have been subjected to hatred by whites during that period in time was living his own life of intolerance and ignorance against a group of people who had been marginalized and subjugated. Weisgarber does a great job of elucidating this without hitting the reader over the head with it, and I think this and other pertinent plot points were written with a deft hand and clear eye.
This was a very emotional read for me because there was an emotional resonance and power to Rachel's thoughts that matured throughout the story and created scenes that were not only significantly powerful, but also enabled the reader to truly become invested in Rachel's plight. I loved this book, not only for its raw power, but for the emotions it elicited in me. A great read that was not only introspective and deep, but also carefully crafted and rich. Recommended.
---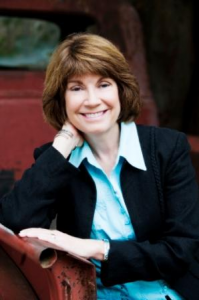 About the Author

Ann Weisgarber was born and raised in Kettering, Ohio. She was a social worker before earning a Master's degree in sociology at the University of Houston and becoming a teacher. She divides her time between Sugar Land and Galveston, Texas.

Visit Ann at her website.
---
A warm thanks to TLC Book Tours for providing this book for me to read and review. Please continue to follow the tour by visiting these other blogs:



Tuesday, November 1st:
nomadreader
Wednesday, November 2nd:
Peeking Between the Pages
Thursday, November 3rd:
Linus's Blanket - Author Q&A
Monday, November 7th:
A Bookish Libraria
Tuesday, November 8th:
Man of La Book
Thursday, November 10th:
Unabridged Chick
Monday, November 14th:
Book Dilettante
Tuesday, November 15th:
Book Chatter
Wednesday, November 16th:
She is Too Fond of Books
Spotlight on Bookstores Guest Post
Thursday, November 17th:
Book Club Classics
Friday, November 18th:
Historical Tapestry - Guest Post
Monday, November 21st:
Raging Bibliomania
Tuesday, November 22nd:
The Brain Lair
Wednesday, November 23rd:
Broken Teepee
Friday, November 25th:
Historical Tapestry
Monday, November 28th:
A Bookworm's World
Tuesday, November 29th:
My Bookshelf
Wednesday, November 30th:
Elle Lit.
Thursday, December 1st:
Melody & Words
Monday, December 5th:
Book Snob
Wednesday, December 7th:
Life in Review
Thursday, December 8th:
The 3 R's Blog
---
This book was provided as a complimentary review copy.