Eleven years ago, Risa's alcoholic husband Sean disappeared and her best friend Carol was horrifically murdered. Risa's one-time love, Alan, stepped up and married Risa and raised Sean's young son with her. Now Alan is in the political arena and the voters are starting to swing his way. Though Risa is torn between her love for Alan and the hate that brews inside her for the slick politico he's becoming, things begin to slide out of control the day Sean reappears, ready to confess to Carol's murder. But Carol's murderer has already been put away, under strong evidence and even stronger doubts. Sean's reappearance causes the small town of Baden to be fraught with doubts, fear and dangerous secrets. For Sean, life seems confusing and strange because he can't remember many things from his past due to a serious brain injury. The pieces that are coming back everyday point to himself as the brutal murderer of kind and loving Carol. But for more reasons than one, Alan, once best friends with Sean, doesn't want him to come forward nor even to be in Baden at all. With Risa willing to give Sean the second chance that he needs and Alan's political career just a heartbeat away from being wrecked, explosions are bound to ensue. Just when you think you've got this one all figured out, a new sinister twist comes along to sweep the residents of Baden away. With Sean on the lam and Alan off swindling the voters, Risa must handle this one alone. Memories are always tricky little devils that can't be pinned down, and when the truth comes to light, all of Baden will be shocked and mystified. Deeply suspenseful and packed with reveal after reveal,
Darkness All Around
is a novel that will leave its readers both gripped and satisfyingly rewarded with its sinuous plot and clever storyline.
Anyone will tell you that I am not usually a big fan of thrillers. A lot of the time, you see the same plot devices and characters rehashed over and over again. But there was something intensely gripping about this book, and the biggest factor was the atmosphere. Magee has a way of making this small sleepy town in Pennsylvania just drip with darkness and acrimony. It was inside all the descriptions of the wooded areas that housed the town's secrets and in the hearts and faces of the townsfolk who could go from warm and open to cold-shouldered in an instant. The mood of the town was close knit, yet never really unguarded at all, and through all this, Risa shone like a lonely beacon of light, even as her world tumbled upside down.
This story was impressive for a lot of reasons, but one of the main things that I took away from it was that Magee had set up his environment and characters so well that the reader felt comfortable in thinking they had figured out the book, when in fact, there was a deeper and more complex substructure going on behind what everyone else was seeing and reacting to. It was a risky move, and had the timing and interplay between the characters been off by one millimeter, this book would have been rather ineffectual. As it was, Magee engineered a perfect milieu of secretiveness and mystery that took me further and further into the story, never predicting the final outcome that blew the lid off of the madness that had been secreted away inside the protective town.
Another bright spot was that the characterizations were perfect. Though Risa was trusting, she was not naive, nor was she foolish. I felt really invested in what would become of her life and the life of her son. Sean was also sympathetic. A man run ragged over memories that haunt him day and night, and looking for absolution through punishment. While I liked most of the characters, I had an immediate dislike and distrust for Alan and all his smarmy ways. He was like two different people inside the same body; one for the cameras and one for his wife. I hated the way he sacrificed the love of one woman and thought only of the campaign ahead. I am confident that readers of this novel will feel much the same towards Alan, who I felt was emotionally stunted and crippled.
This was a book that I was very invested in and that convinced me that psychological thrillers are a genre that I need to explore further. It wasn't a light and breezy read, but. in fact, a surreptitiously beguiling one that left me feeling emotionally untethered for awhile. If you're in the mood for a book that turns rabid darkness into light, I would highly recommend this one to you. I was pleased that I never once figured out what Magee had up his sleeve. A fantastic read.
---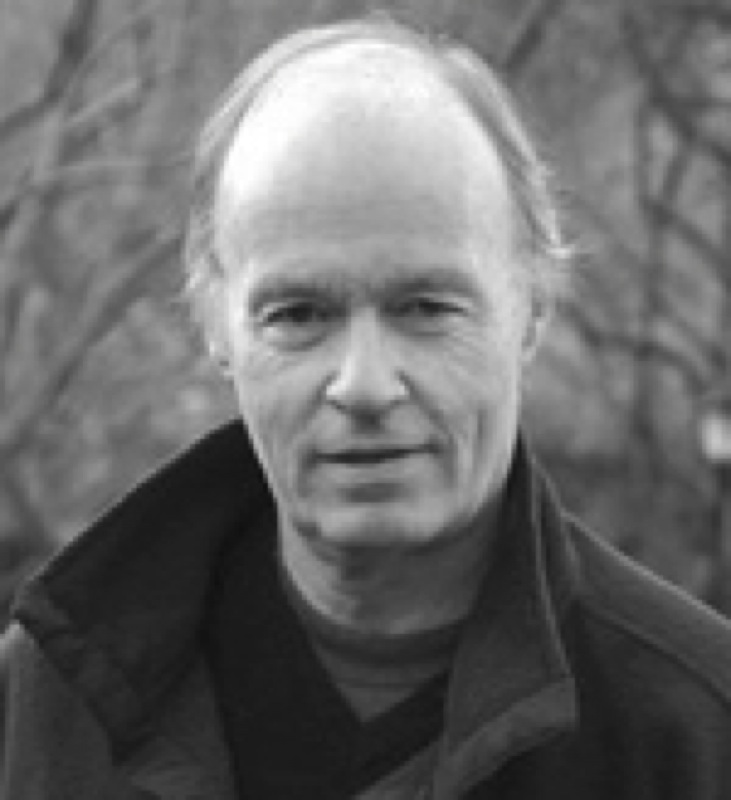 About the Author

Doug Magee has been a photojournalist, screenplay writer, children's book author, death penalty activist, film producer and director, war protestor, college football player, amateur musician, and the basis of the Aidan Quinn character in Meryl Streep's "Music of the Heart." This is his first novel. He lives in Spanish Harlem with his wife and two teenaged children.

Learn more about Doug and his work at his website, dougmagee.com.
---
A warm thanks to TLC Book Tours for providing this book for me to read and review. Please continue to follow the tour by visiting these other blogs:



| | |
| --- | --- |
| Tuesday, June 19th: | Crime Fiction Lover |
| Thursday, June 21st: | You've GOTTA read this! |
| Monday, June 25th: | Bewitched Bookworms |
| Tuesday, June 26th: | Life in Review |
| Wednesday, June 27th: | House of Crime and Mystery |
| Thursday, June 28th: | Inside of a Dog |
| Monday, July 2nd: | Mockingbird Hill Cottage |
| Tuesday, July 3rd: | Reviews by Lola |
| Thursday, July 5th: | Chaotic Compendiums |
| Monday, July 9th: | Man of La Book |
| Tuesday, July 10th: | Wordsmithonia |
| Thursday, July 12th: | Well Read Wife |
| Monday, July 16th: | A Chick Who Reads |
| Tuesday, July 17th: | Unabridged Chick |
| Wednesday, July 18th: | Reviews by Elizabeth A. White |
| Thursday, July 19th: | Drey's Library |
| Friday, August 17th: | Raging Bibliomania |
| TBD: | Murder by Type |
---
This book was provided as a complimentary review copy.